Twenty years ago on July 15th, 2001, Juli Bacon started her Human Resource consulting company, JB Consulting Systems. At the time, she was raising a four-year-old son and expecting her second child and realized that there had to be a shift in her own work/life balance.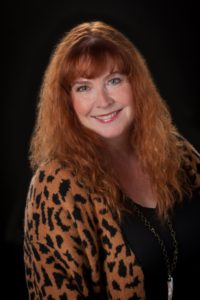 As a female business owner, it's been Juli's entrepreneurial spirit and strong pursuit of excellence that have enabled the growth of her business and client list over the past two decades. She started JB Consulting Systems not realizing that twenty years later, her business would grow and include a team of over ten individuals or that her small Snohomish County business would support clients all over the country.
Her tenacity, leadership, and vision have made JB Consulting Systems a boutique full-service human resource, business, and marketing firm that puts business relationships at the heart of all that we do. To help Juli celebrate her milestone achievement, some of JB Consulting Systems clients and her team have shared their personal thoughts and testimonies about Juli's leadership and work ethic.
Joseph and Melissa Irons of Irons Brothers Construction have known Juli through her involvement in the local and state building associations for over fifteen years and have been utilizing Juli's team at JBCS for HR support and recruiting. "We would highly recommend JB Consulting Systems," indicates Joseph Irons, owner of Irons Brothers Construction. And says Melissa Irons about her experience, "Recently, we used them to hire a director-level position at our company. They were fabulous to work with. In one word, how would I describe the services we receive from JB Consulting Systems, it would be resourceful."
The depth of knowledge that the team of HR Consultants and recruiters have on Juli's team has allowed the company to grow and expand into many multi-state clients in a vast array of industries, including the financial industry, trucking and transportation, the CBD and marijuana growing field, as well as marketing and entertainment.
According to Matt Heinz, President of Heinz Marketing, "As our business has become more complex, JB Consulting Systems has been there with us every step of the way. I appreciate how they've helped us navigate some financial challenges, how they have helped us not only hire but hire high-class, high-caliber employees that fit our culture…Juli and her team have given me a lot of peace of mind to know that we have a solid partner in our corner from an HR perspective, from a finance perspective, and just from an overall business operations perspective."
Building her client-base has also meant having to build a strong and knowledgeable team of HR professionals to support those businesses. As Juli can attest to, relying on capable staff is the key to her success. That's exactly what Juli has done over the past twenty years as she's hired and developed a truly remarkable team of people.
JB Consulting Systems Business Development Manager and HR Generalist, Linda Robison, says it best when speaking about the roles within her company that she's developed. "The best thing I've learned from Juli is that it's possible to create the job of your dreams."
The team at JBCS have always worked remotely and done it exceedingly well because of the trust that Juli places on her team. According to HR Consultant, Suzanne Meyers-Hubner, who has been with JBCS since 2014, "Our skills and the things that we bring are really valued and she has taught me in the way of leadership in how to trust employees to do the job that you hired them to do."
Whether the client has requested HR support, Hiring and Recruiting efforts, Business Strategy Planning, or now Marketing Services, Juli has a stake in the game and has built a business by practicing what she preaches. Everything she provides to her clients is something she implements within her own business.
"The greatest benefit of working with Juli and her team are their specialized knowledge of HR practices," explains Executive Director of the Snohomish County Public Defenders Association, Kathleen Kyle. "Particularly in those sticky issues."
Congratulations to Juli on celebrating twenty-years in business. Your clients, business partners and team thank you for all the hard work and dedication you've given over the past two decades.
If your business is in need of the high-caliber HR and Marketing consulting support that JBCS provides its clients, Contact Us now for a free consultation. We want to help your business succeed.